Enjoy the luxury of your very own private Jamaican driver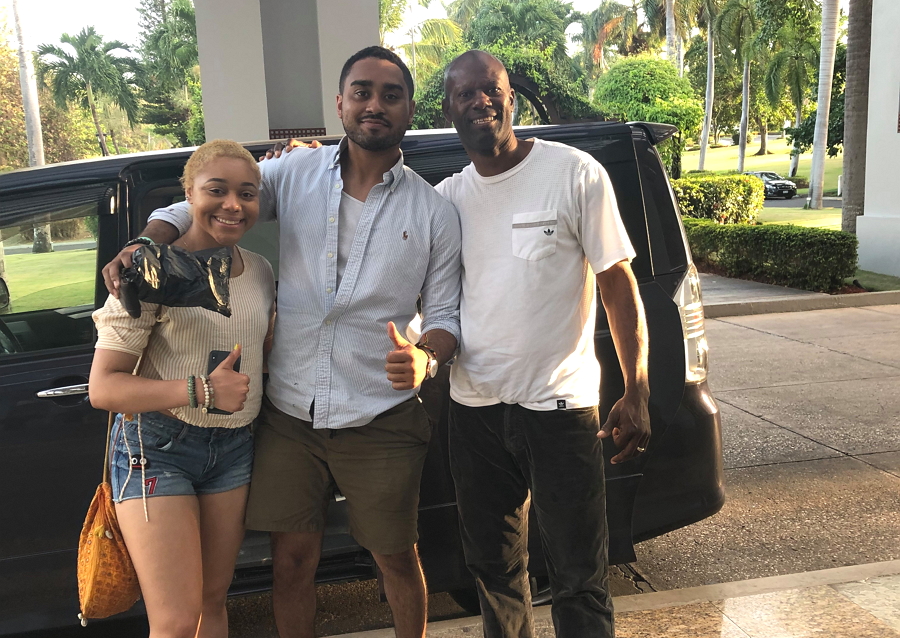 In addition to our private Jamaica Airport Transfers and tours, we also offer travelers the distinct ability to experience Jamaica in true V.I.P. style! Our private Montego Bay, Jamaica driver chauffeur service includes Montego Bay airport transfers, shopping trips and sightseeing or adventure tours. The minimum period for full time service is four consecutive days. Our private Jamaican chauffeur driver service is presently available to travelers staying in the Montego Bay area. Special arrangements may be made for travelers staying outside of this area. For more information call us today at 1 (876) 287-2180 or (860) 578-0866 or email travelaroundja@gmail.com.
Important Information:
1. Daily rate starting from $140, up to 10 hours per day.
2. Daily rates include personal, dedicated driver/guide.
3. One complimentary tank of gas for 1 week and over or half tank for less than 1 week, all subsequent fill ups at the guests' expense.
4. One complimentary car seat if required.
5. 15% gratuity to be paid to your personal driver.
6. Rates include trips within Montego Bay, Negril, Ocho Rios, South Coast and Falmouth.
*Trips to Kingston and other areas not mentioned can be arranged at an additional cost.
7. All Jamaican taxes are included.
8. Tolls where applicable are not included
9. To book your personal chauffeur, please contact us using our contact form, email us at travelaroundja@gmail.com or Watsapp us at 876-287-2180.
COVID-19 Safety Precautions We Have Implemented to Keep Our Customers Safe:
- Vehicles sanitized daily and in between airport transfers and tours
- Hand sanitizer provided for use for customers in all vehicles
To learn more about all of the COVID-19 health and safety protocols being implemented in Jamaica to keep travelers and residents safe, please visit the Jamaica Tourist Board website ==>> https://www.visitjamaica.com/travelauthorization.