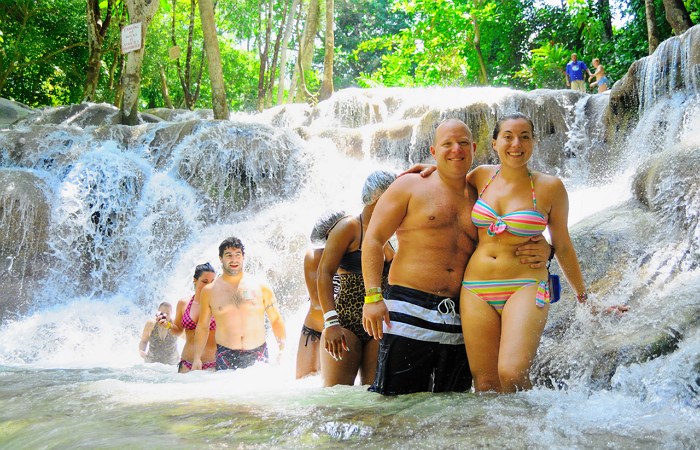 Ocho Rios Tours and Excursions
Ocho Rios (spanish for eight rivers) was the first town in Jamaica to be developed specifically as a resort. Ocho Rios has a vast number of duty-free shops, restaurants, night clubs, and craft markets. Ocho Rios is a former fishing village and offers the opportunity to experience the country without straying too far from the comforts and conveniences of home. The frequent docking of cruise ships at the central pier commands the town's focus and gives 'Ochi' a 'packaged' feel with local 'guides' and craft sellers. The town also offers horseback riding, zip-line tours and the famous Dunn's River Falls. Check out our hottest specials on our great Ocho Rios tours and excursions below!
To book with us, call 876-287-2180 or email travelaroundja@gmail.com for available discounts and specials.