Posted on 9th Dec 2018 @ 3:07 PM
The town of Falmouth, located just twenty minutes outside of Montego Bay, Jamaica is the latest Jamaican treasure that is becoming increasingly popular with visitors to the island. The town is known for its preserved Georgian architecture and laid back vibe. Falmouth recently added a cruise ship pier to its offerings, which has resulted in a larger number of people been exposed to what the beautiful town has to offer. We will look at some of the attractions not to be missed the next time you visit Falmouth!
Rafting on the Martha Brae River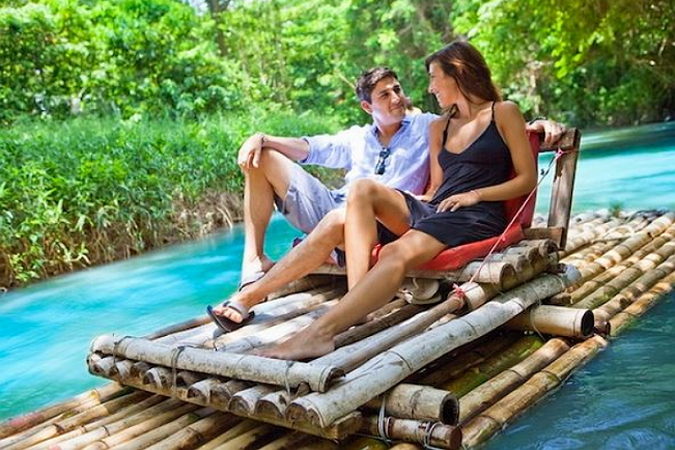 Rafting on the Martha Brae River is a very relaxing, romantic and fun activity for all to enjoy. The Martha Brae River flows through the town of Falmouth. However, the section that is perfect for rafting is approximately 10 minutes outside of the town. The Rafts are made of bamboo and comfortably accommodate two people along with a lively captain that will go out of his way to ensure that you are comfortable and happy while he guides you down the serene river. Rafting down the scenic Martha Brae River is the perfect way to relax and unwind when on your Jamaican vacation and indulge in a truly authentic Jamaican experience. If you are so inclined, your captain will allow you to take a swim in the calm waters of the Martha Brae which will make your experience even more memorable! Rafting on the Martha Brae River is one of the most enjoyable experiences in Falmouth; you should definitely try this on your next trip!
Luminous Lagoon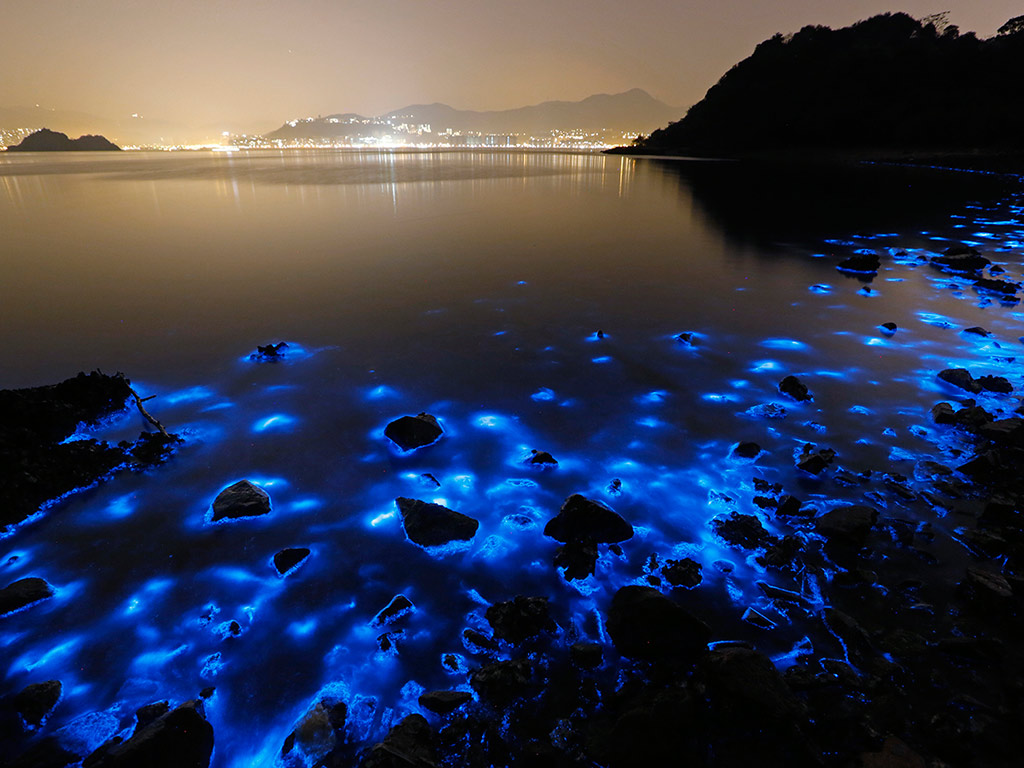 If you want to experience one of the fascinating wonders of nature, a visit to the Luminous Lagoon in Falmouth should be high on your agenda. This luminous lagoon includes microscopic organisms that light up when disturbed at night. To enjoy the full experience of this phenomenon, you can do a boat tour of the lagoon; this will show the light from the organisms illuminating all around giving an extra-terrestrial feel that you will never forget. If you are more adventurous, you can take a swim in the lagoon to get closer to the distinctive microscopic organisms. The phenomenon that causes the microorganisms to light up is called bioluminescence and scientists have confirmed that the light emitted by the organisms in the Falmouth Luminous Lagoon is one of the brightest anywhere in the world. Visiting the Luminous Lagoon is a once in a lifetime experience that you should not miss whether you are in Falmouth for just a day or several weeks!
Chukka Adventure Park Good Hope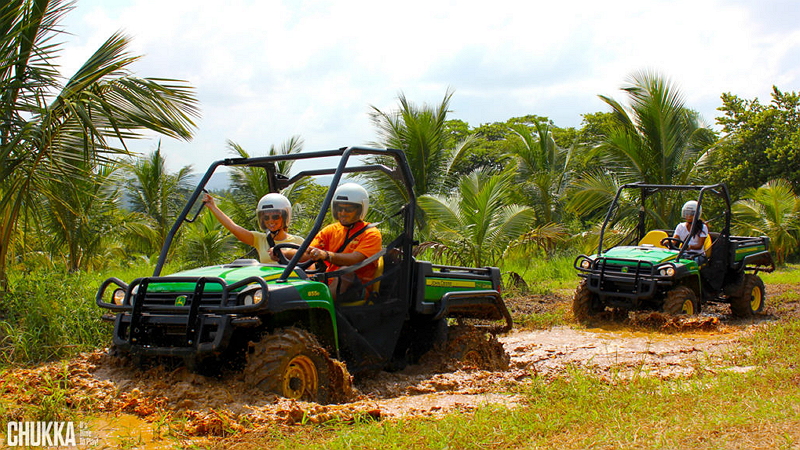 Another gem of an attraction in Falmouth is Chukka Adventures, located on the 2000 acre Good Hope Plantation. Chukka Adventures offer a variety of thrilling adventures and also culturally stimulating experiences. You can choose to ride a Dune Buggy or ATV through some rugged terrain in the park or fly through the air on one of the thrilling ziplines. If you want a more relaxing experience, you can try jungle river tubing, do a tour of the historic Good Hope Great House or do the Appleton Rum tasting Tour. By and large, Chukka Adventure Park in Good Hope Falmouth has something for everyone, so take the entire family along, and you can be assured that everyone will enjoy the experience!
Margaritaville Falmouth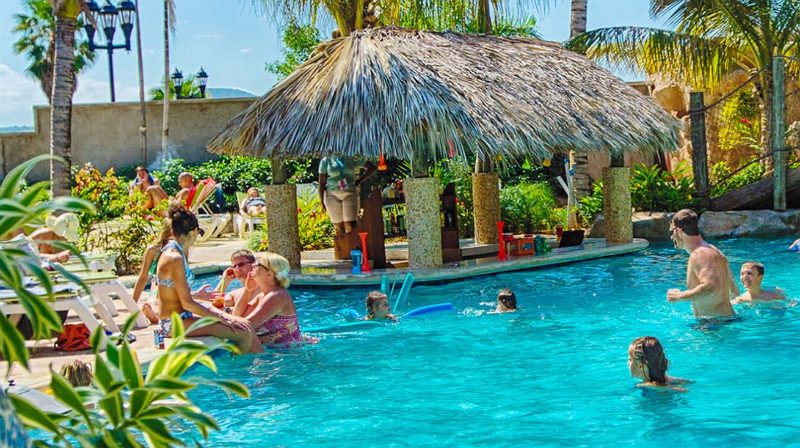 Margaritaville in Falmouth is the ultimate place to be entertained while enjoying authentic Jamaican cuisine and cocktails from the only swim-up bar in Falmouth. When you visit Margaritaville in Falmouth, you will find a customized souvenir shop to grab all the unique items for friends and family, if you take a swim in the pool or whirlpool and want to take a shower – there are outdoor showers available for your convenience. There is also a waterfall feature available and a pulsating vibe to keep you happy and engaged throughout your visit.
Falmouth is rapidly becoming one of the places of choice for visitors who have heard about the amazing experiences that people are having at the many attractions located throughout town. This along with the laid back nature of the town makes it a destination that should be on your bucket list when planning your next Jamaican vacation!
About Travel Around Jamaica Tours
Travel Around Jamaica Tours is dedicated to providing fun and affordable Jamaica adventure and sightseeing tours to all tourist destinations in Jamaica, including popular tourist destinations, such as Ocho Rios, Montego Bay, Negril, and Falmouth. We guarantee 1st class, round-trip private Montego Bay airport transfers to all hotels and resorts in Jamaica, starting at $54! To learn more, visit travelaroundjamaica.com.