Posted on 22nd Apr 2013 @ 9:00 PM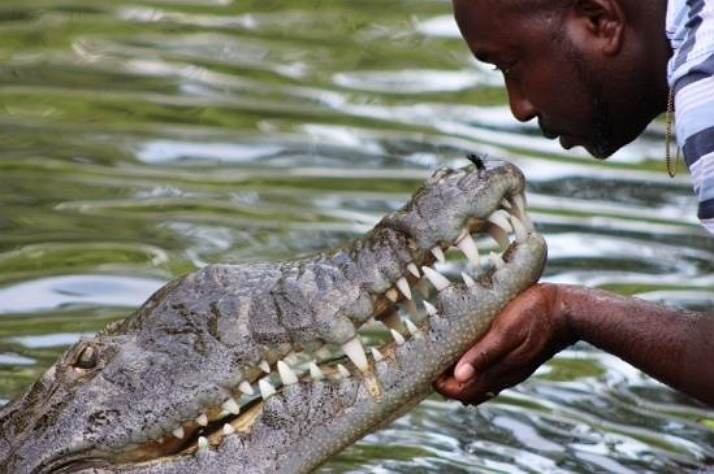 Black River is the capital of the parish of St. Elizabeth on Jamaica's south coast and is a very popular haven for ecological tours owing to the vast swamplands and rivers which flow through the area. Discover the beauty of the hidden side of Jamaica by exploring the natural wonders and pristine white sandy beaches.

Once you reach Black River your tour starts with a 1 1/2 hour motor boat tour, exploring Jamaica's largest navigable river and through what is Jamaica's largest wetland area, the Black River lower morass. This educational boat ride includes frequent sightings of wild animals. Learn all about the river's history and wildlife and watch as your boat captain hand feed the river's alligators! If you are a nature lover, this is the perfect trip for you.
Following the tour, we then go to Floyd's Pelican Bar, a local fisherman's dream to get away with his friends for some relaxation after a hard day of fishing. Floyd's Pelican bar is located on a shoal three quarters of a mile out at sea, off the shore in Parottee Bay. This is the ultimate spot to hang out with a cold Red Stripe beer or your favorite Jamaican drink, have a seafood lunch, go snorkeling or simply just take in the stunning 360 degree panoramic view. We suggest that visitors bring a sharp object or a dark marker so you can carve your name wherever you find a space on the bar to do so – yes it's allowed!! Enjoy the ride as you pass seaside homes, guesthouses and miles of sun-drenched beachfront along the way.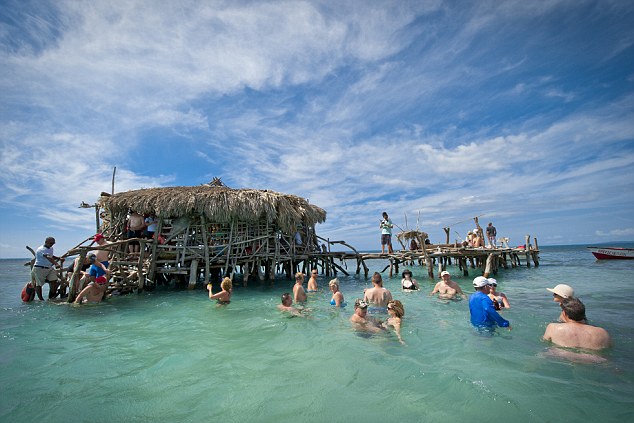 FOR YOUR INFORMATION:
Entrance fee NOT included to Black River Safari and boat ride to Pelican Bar

Pick-up available from all hotels in Montego Bay


Drive to Black River is approximately 2 hours

Tour is available Monday – Friday

Remember your camera

Please contact us for groups over 10

This tour maybe be combined with Appleton Estate Rum Factory Tour
If you prefer to reserve this tour while you are here, please call 876-287-2180.